In this article let's talk about advertising via print media.
Print Advertising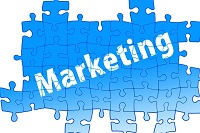 The term Print Advertising refers to an advertisement which is printed on a paper. It can be a newspaper or a magazine or a newsletter. The best thing about print ad is that they can be used by a large number of people many number of time without any additional investment.
Types of Print Advertising
Advertising through Newspaper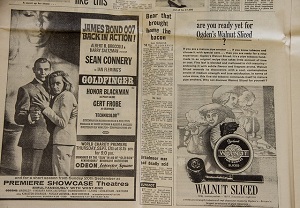 It includes local as well as national newspaper. Newspaper advertising generally features Classifieds ads or text ads and Retails ads.
Classified Advertising:
These types of advertisements are very short as they are charged per line and they are generally cheaper than other form of advertisements. We can post classified ads for "Wanted", "Buy and Sell", "Rent" and for "Events".
Retail Advertising:
This type of advertisement helps local retailers and merchandisers to promote their goods and services to customer. These ads include text as well as images. Generally retail advertisement is done through local and regional newspaper. But we can also advertise through local radio, regional television channels and door-to-door leaflet distribution.
Advertising through Magazine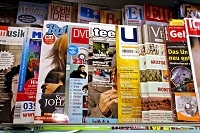 When an advertisement is done through local or regional magazines we call it Magazine advertising. One advantage of Magazine advertising over Newspaper Advertising is that magazines have longer life than newspapers. They are often browsed through for months after publication. So advertisement done through magazine can have audience even after 6 months. Usually readers spend more time on magazine than newspaper so there are more chances that they will go through your ad.
Advertising through Directory
Directory advertisement is generally promoted through specific type of directory. These ads are mostly printed in yellow pages. Consumers have a perception that if an entrepreneur promotes his ad in yellow pages then he has a legitimate business. Con artist doesn't promote their business through yellow pages because there are more chances that they can be easily found. Adding color to your ad also enhance its impact on audience. They are cheap as compared to other forms of advertisement.
Telephone directory is one of the examples of Directory Advertising.
Advertisement through Business cards
Business cards are used in a form of advertisement to promote business information of a company or of an individual. Business Card includes the company name along with logo, contact information like complete address, phone number, fax number, email address, website etc. They are given during formal introduction. Cost of business card depends upon individual preference.