Page 1 of 3
Entrepreneurship - Innovation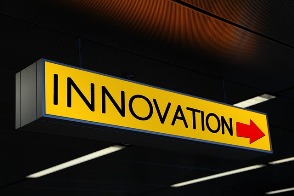 Innovation is a change in the thought process for doing something, or the useful application of new inventions or discoveries.  This guide will help the creative thinkers to get an overview of the needs, sources and principles of innovation and hence a reason to implement their ideas.
Shahnaz Husain is the CEO of Shahnaz Herbals Inc. She is a prominent Indian female entrepreneur, who is best known for her herbal cosmetics, particularly skin care products.
"I do not sell products. I sell an entire civilization in a jar." is her popular quote!
It started when she realized the harmful effects of chemicals on human body. She then studied Ayurveda and believed that it is the best alternative to chemical cosmetics. Her company Shahnaz Husain Herbals has witnessed tremendous growth throughout these years. Shahnaz Husain is India's one of the most successful women entrepreneurs.  Her company, Shahnaz Husain Herbals is one of the largest manufacturers of herbal products in the world.  It formulates and markets over 400 products for various beauty and health needs and has a strong presence across the globe, from the USA to Asia. She captured the markets around the world and now she wants to conquer space.
In an innovative move, Shahnaz Husain has started work on formulations that astronauts could carry with them in their extraterrestrial sojourns to protect their skin from the ravages of space travel and slow down the ageing process. She has sent National Aeronautics and Space Administration (NASA) free samples of her moisturizers, hoping that they will be used on space expeditions.
What is Innovation?
It's a result of a change in the thought process for doing something novel, purposeful and useful.
Organized, systematic and rational work to improve performance and growth through improvements in efficiency, productivity, market share, quality, etc.
Requires purposeful and organized search for changes and exploitation of the same to convert already existing resources to wealth.
Aims at a radical but a positive change to increase productivity and economic wealth. 
Why do we need Innovation?
"Every organization has to prepare for the abandonment of everything it does."- Peter Drucker
Innovation has been identified as an important factor in firm survival. Companies in high technology industries depend critically on continued succession of new product innovations for their survival in this growing market.
Better Return on Investments made
Return on innovation investment is a performance measure used to evaluate the effectiveness of a company's investment in new products and services. The better a company is able to forecast the demand for its new offerings, as well as its efficiency in allocating resources, the better is its return on innovation investment.
Recognize and grab market opportunities advantageously
Economic transformation is achieved by identifying the innovative opportunities in the market, adding value to the economic resources to cater to the market needs and drawing benefits from their future economic potential.
Improve the performance and productivity of the business
Innovation constituting incremental improvements as well as breakthroughs is a key ingredient for productivity success.
Higher revenue generation
Profits = Revenue - Cost of production. Thus, profits can be increased if revenue increases. Innovation sells.
New measure to increase profit and sustain the business
Companies cannot grow by cost-cutting alone. There needs to be a mechanism to promote growth and revenues.
A competitive environment promotes innovation. A company aspiring to be a monopoly needs to witness many innovative developments. Not only does competition enhance innovative market offerings; innovations also increase competition.
Innovation is the transformation of creative ideas and knowledge to leverage new products, processes and services, and thus create new businesses and promote growth both in business and industry.
Progression of human well-being
Innovation creates new businesses which, in turn, create new jobs which further accelerate employment rate and personal income; thereby achieving personal well-being of humans.
Drivers of Innovation
Continuous improvements in the quality of the products, processes and services
Creation of new markets with globalization and increase in the purchasing power
Extension of the range of products available in the markets
Reduced labor costs with the increase in the population
Reduced environmental damage so as to be more eco-friendly
Replacement of products/ services
Reduced energy consumption
Conformance to government and industry rules and regulations
Reduced materials with depleting quantities of most non- renewable resources
Sources of Innovation
Innovation is the outcome of a blend of knowledge, creative thinking and motivation. Innovation begins with creative ideas that are transformed into new/ improved products/ services/ processes with a view to advance and compete in the market place.
Knowledge:
It is the expertise and skills acquired by a person through experience or education. It is the confident understanding of subject matter and ability to use it creatively for a specific and useful purpose.
Creative Thinking:
It is a cognitive process that involves creative problem solving and the discovery of novel ideas or exploration of the existing ideas or concepts, the deliverables of which are both original and appropriate. It relates to the way different people approach a situation and is influenced by an individual's personality and working style.
Motivation:
It is the activation of goal-oriented behavior. Intrinsic passion and liking for work are the main motivators for undertaking an innovative effort.
In a broader perspective, innovation essentially requires three things:
A recognized need that serves as the opportunity for innovation
Technically competent people to avail this opportunity and manage the need
Financial support to carry out the innovation process
There are two sources of innovation depending on whether they lie within the enterprise/ industry or are external to them. The internal sources are quite reliable and focus on the changes that have happened in the past or are likely to happen in near future. The external sources are the changes in the social, political, philosophical and intellectual environment. They are non-controllable factors.